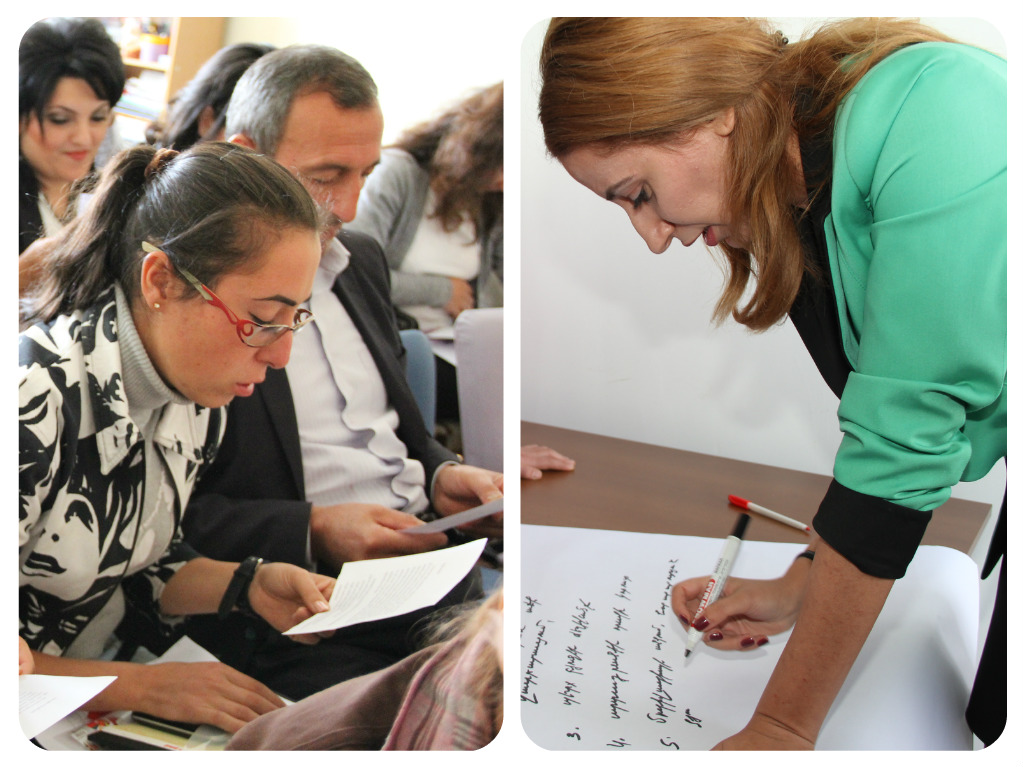 On 4th  of  October AAVR team organized a workshop for the representatives of guardianship centers, employment agencies, labor security supervision, social support and legal divisions of Armavir and Ararat provinces. The workshop was held in Ejmiatsin city. During the training, the experts defined the concept of trafficking, talked about the scope of the legislation, protection of victims, provision of assistance, its measure and size. The training was conducted by the experts Davit Tumasyan, Arzuman Harutyunyan, and Nver Sargsyan.
During the meeting the experts spoke out about concepts such as slavery and forced labor. Particular attention was drawn to the potential victims and victims of special categories. Every concept of the experts was analyzed and substantiated by adequate practical trick.
The coordinator US Department of State's Bureau of International Narcotics and Law Enforcement Program Maritza Hovhannisyan honored with her presence in the meeting.
Questions asked by the participants were diverse as about the theoretical part of the presentation, as well as during the group-works.
The group-works gave participants opportunities to analyze situations involving trafficking cases, to develop a series of measures taken to support victims. The diversity of the questions asked by the participants were answered with professional explanations. The matters were discussed not only about sex but also labor trafficking.
The photos of the event are available here:
https://www.facebook.com/media/set/?set=a.1454882217858510.1073741891.815159858497419&type=1&l=43e19ae486