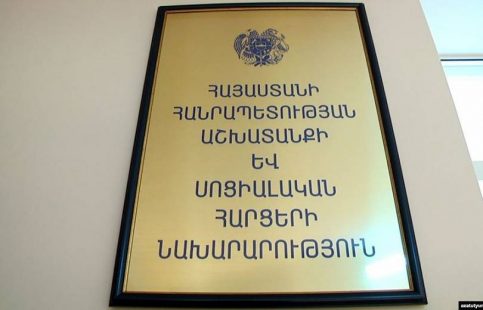 By
admin
In addition to the services provided by law, the Ministry of Labor and Social Affairs provides a one-time 250,000 AMD assistance to trafficked and exploited persons.
The program can be used by persons identified as victims of trafficking or exploitation by the Commission for the Identification of Victims of Trafficking in Human Beings in the manner prescribed by law.
Persons who are potential victims of trafficking and exploitation can apply to the MLSA (hotline 114), the RA Police (hotline 102) or a partner NGO – "Democracy Today" – hotline 080 05 05 58.
Within the framework of the service delegated by the Ministry, trafficked persons are provided with social-psychological rehabilitation services, housing, in-kind assistance, necessary documents or rehabilitation, care, medical care, legal aid, employment assistance, etc.
Source: https://www.mlsa.am/?p=28081