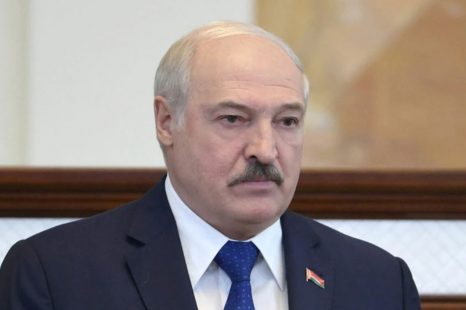 By
admin
"The Belarusian authorities can stop the fight against drug trafficking smuggled into Europe through their territory," President of Belarus Alexander Lukashenko said at a parliamentary session in Minsk today.
"We were stopping drugs and immigrants. "Now you will arrest them and you will judge them," Lukashenko said, addressing the leaders of the EU member states.
According to the President of Belarus, "not a cold, but an ice war has been provoked against his country."
"Before making careless moves, however, I would advise remembering that Belarus is in the centre of Europe. "If there is an outbreak here, another world war may break out," Lukashenko said.
Source: https://www.azatutyun.am/a/31274293.html?fbclid=IwAR2ixyDm1FAraZliJbONAaiG8_9O4zfd78MXONk4x2y622GPskq7CRmDqmY