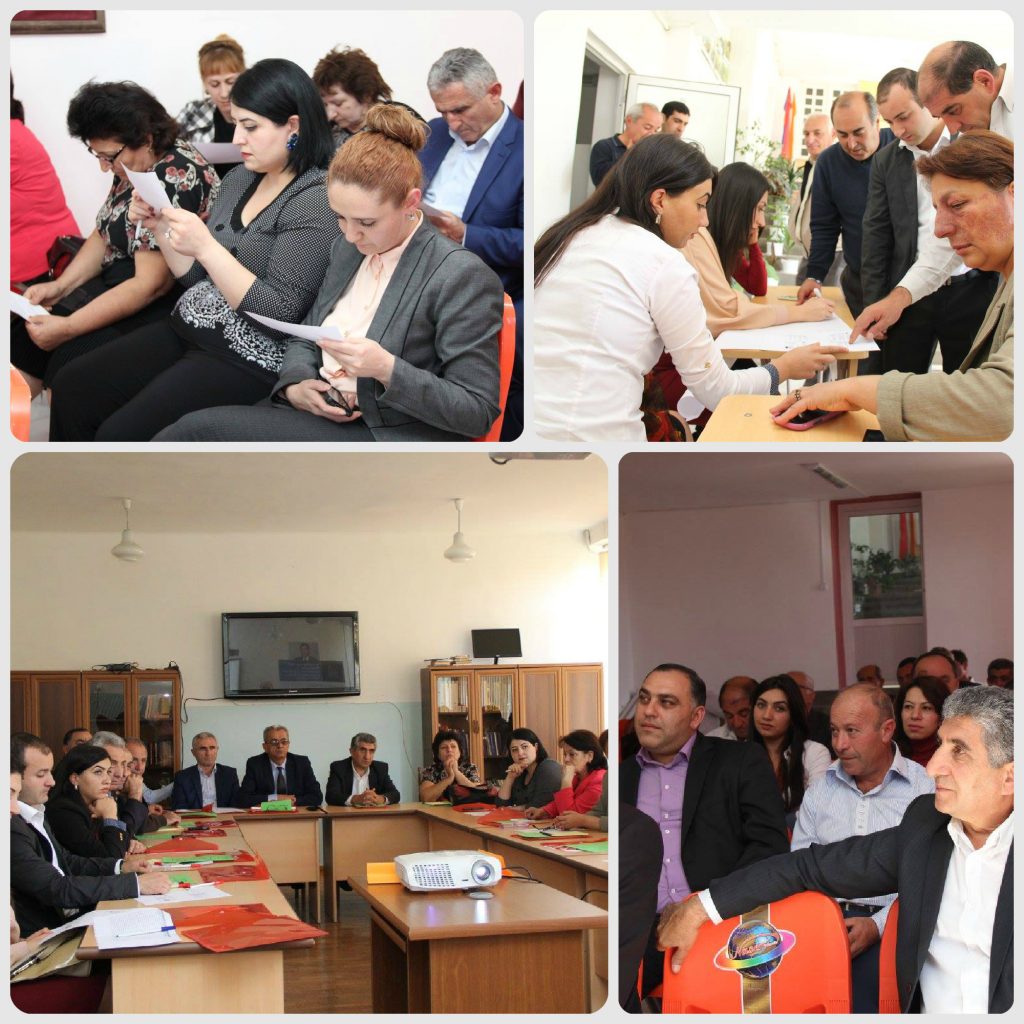 On 8th of October a workshop was held in Eghegnadzor city for Vayots Dzor and Syunik provinces. The workshop launched with the concept of human trafficking and the legislation regulating this sector, afterwards here was schematically shown and mentioned, what provisions needed in order to qualify the case as a human trafficking.
The aim of the workshop was the presentation and the clarification of the new law about Human trafficking and assistance.
During the meeting it was discussed in detail the essence of forced labor, as well as specially set aside what is not considered as forced labor. Each concept the experts were talking about, was accompanied with real examples, which allowed the participants to understand the given information more easily and accurately.
During the training it was presented what is International Labor Organization (ILO) and what functions it performs, afterwards it was discussed what the consequences may have forced labor for the country.
Every voiced question by the participants received its professional qualification and explanation. A number of controversial ideas emerged during the discussions about the issue of providing assistance to trafficked victims and integrating them into society.
During the group-work the participants discussed a real case involving elements of human trafficking. They discussed the possible problems of the topic, spoke out about the support of the potential victim, and made the scheme of the consequences of forced labor.
Although in the beginning of the meeting, several participants noted that they had already had the training on trafficking, the practical work has shown that the workshop was necessary and relevant. The positive feedback of the participants stated that they will use already received knowledge and the posters if they deal with a trafficking victim.
The photos of the event are available here:
https://www.facebook.com/media/set/?set=a.1457981740881891.1073741892.815159858497419&type=1&l=aa172909fc