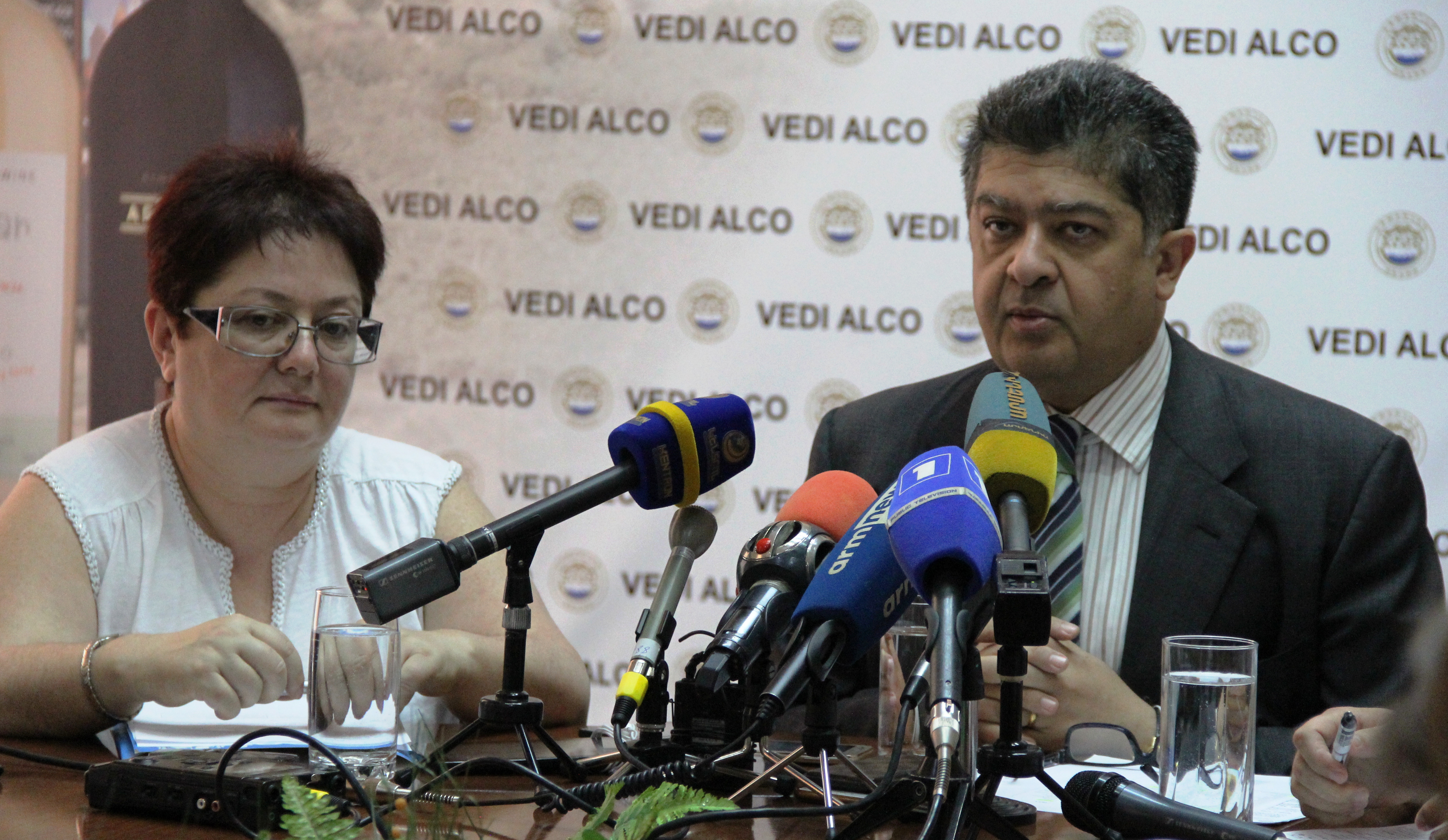 On July 28, 2017, a press conference was held at Henaran Press Club dedicated to the proclamation of Anti-Trafficking World Day by the decision of the UN General Assembly (July 30). Vahram Kazhoyan (Head of Anti-trafficking Working Group, head of International Organizations Department of RA Ministry of Foreign Affairs), Eleonora Virapyan (Representative of RA Ministry of Labor and Social Affairs, President of Commission on Identification of Trafficking Victims and Exploitation),
Vache Hovsepyan (Head of a special subdivision at the Police Department on Combatting Organized Crime), Lusine Hakobyan (Secretary of The Anti-trafficking working group in RA) and ''Association of Audio-Visual Reporters'' NGO (Admin and runner of www.antitrafficking.am website and public awareness-raising structure) participated the press conference.
At meeting launch, V. Kazhoyan clarified that it is difficult to estimate the work done in the fight against trafficking in one year, so it is necessary to speak about looking through the earlier activities. Speaking about anti-trafficking measures, he divided them into 3 main parts:
fighting against white slavery in the borders of the country by collaboration between governmental and non-governmental sectors;
providing assistance to victims by creating appropriate legislative frameworks;
ratification of international documents and declarations.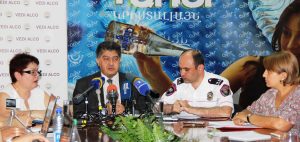 It should be noted that Anti-Trafficking Working Group of RA works closely with all the departments of RA. Besides, Armenia has ratified a large number of international documents and declarations connected to anti-trafficking measures.
V. Kazhoyan added that Armenia is mainly a source country for traffickers and according to RA Police statistics, Turkey, Russia and the United Arab Emirates are the target countries for Armenian citizens.
Sexual exploitation cases are mainly registered in Turkey and the United Arab Emirates, and forced labor cases- in Russia and Turkey. Interdepartmental cooperation is carried out only with the UAE and Russia, as there are no diplomatic relations between Turkey and Armenia.
One of successful cooperation is the partnership with the United States of America. The US State Department annually publishes Trafficking in Persons (TIP) Report, which includes full information on the work done by specific countries for current year.
TIP Report is the principal diplomatic tool to engage foreign governments on human trafficking. It is the world's most comprehensive resource of governmental anti-human trafficking efforts and represents an updated, global look at the nature and scope of trafficking in persons and the broad range of government actions to confront and eliminate it. Here's mentioned that fifth year constantly Armenia is on Tier 1 group. This means that the government of Republic of Armenia fully meets the Trafficking Victims Protection Act's (TVPA) minimum standards.
One of the recent achievements is the return of an Armenian citizen from Tbilisi, who was subjected to labor trafficking in Azerbaijani-populated villages in Georgia. The RA citizen has been provided with appropriate financial, psychological and social assistance.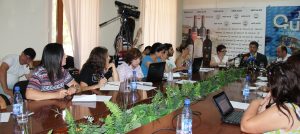 -If earlier trafficking cases were only sexually exploitation and victims were female, today there are cases of labor trafficking and child exploitation as well. It should be noted that male's sexual exploitation cases have never registered in Armenia.
Legislative reforms in Armenia are victim-centered. Trafficking victims receive a full set of assistance, whether they cooperate with law enforcement agencies or not.
Based on facts, we can come to conclusion that the main recruiters of RA are neighbors and relatives. There were also cases when parents were the initiators and stakeholders of the victim recruitment.
In any case, it is important to know that every single work must be ratified by employment contract and one must know his/her rights. To avoid suspicious situations you can find hotlines and help desk numbers of the NGOs, Ministry of Labor and Social Affairs, and RA Police on www.antitrafficking.am webpage.
www.antitrafficking.am and Anti-Trafficking Information Platform Armenia Facebook platform initiated and directly regulated by "Association of Audio-Visual Reporters" NGO are aimed at sharing targeted materials and providing information assistance. On the site homepage and "Victims Support" section, you can find hotlines and help desk numbers.
Vache Hovsepyan presented statistic data of RA Police.
In 2017, 7 trafficking cases were registered in Armenia of which 4 were labor and 3 cases of sexual exploitation. All cases of labor exploitation are domestic trafficking cases (happened in Armenia and the victims were RA citizens).
1 of sexual exploitation cases is domestic and 2 are external exploitation (in Turkey, UAE).
According to above mentioned statistics 12 trafficking victims have been registered, 5 of which subjected to sexual and 7 to labor exploitation. 5 of the aforementioned trafficking victims are male and 7 are female. Out of 12 trafficking victims 6 are adults and 6 are minors. One out of the minors is female, and 5 are males.
In 2016, 10 trafficking cases have been registered in Armenia of which 7 are subjected to labor and 3 for sexual exploitation.
For 2 sexual exploitation cases the destination country was UAE and Armenia. One of labor exploitation cases was registered in Turkey and 6 in Russia. There were no minors among the victims.
Traffickers' imprisonment in Armenia is 5-8 years, and in aggravating circumstances it is 14-15 years.
It should be added once again that Armenia is always ready to actively cooperate with all the actors involved in anti-trafficking field.
The photos of press conference are available here.