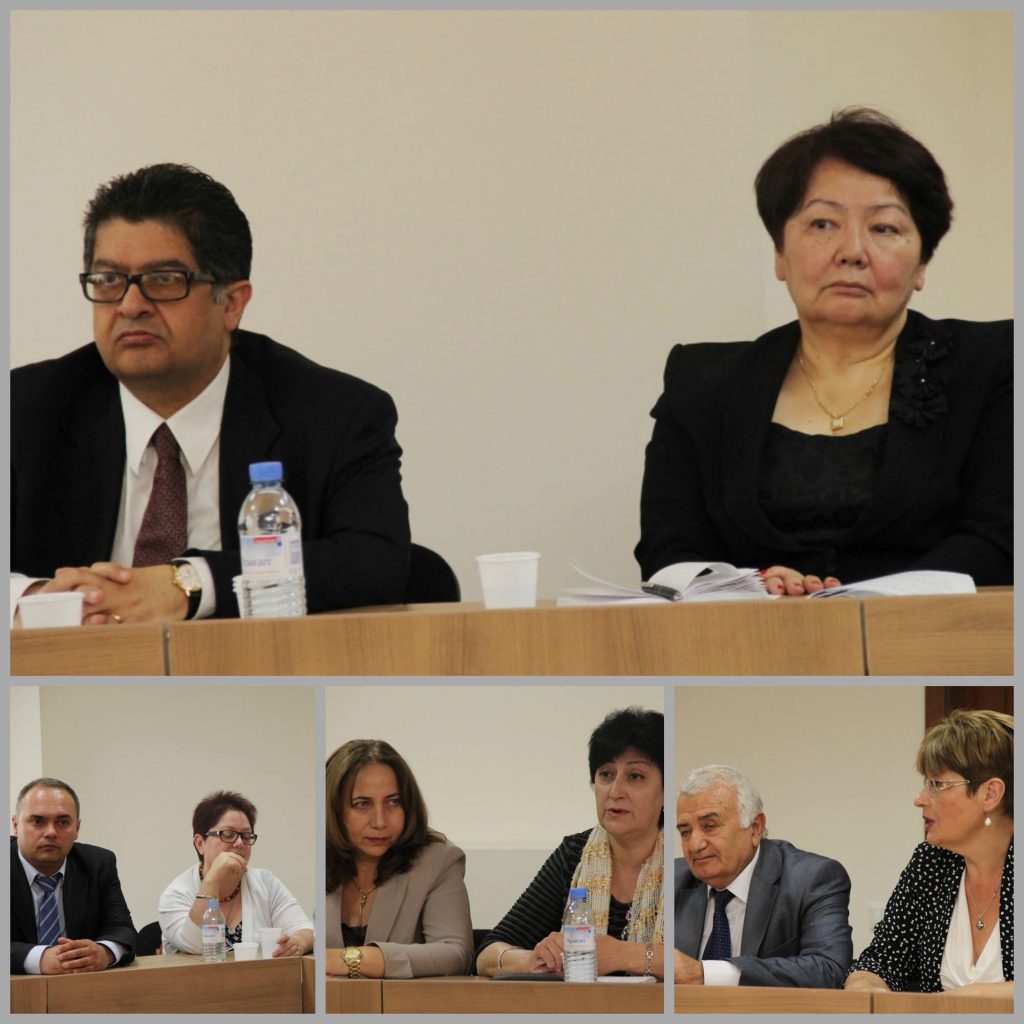 Anti-trafficking working group had a meeting with the current president, special representative of OSCE, Madina Jarbusinova and co-workers. In the beginning of the meeting V. Kajoyan (The head of Anti-Trafficking working group in Armenia) greeted the guests and presented the features and achievements that were done in the last several years. Each member of the working group represented its function in combating human trafficking and its 0rganization's current and future activities and its expected work against trafficking. Vahram Kajoyan added that thanks to the Anti-Trafficking Working-Group activities the yearly trafficking cases became lesser.
It was discussed about the legislation regulating this sector, national program, NGOs' activities regarding to this theme, as well as RA's Ministries involvement. It was noted that the cases related to trafficking are enquired by a separate department of the Investigative Committee and specialized investigators work for these cases.
SNS (Service of National Security) representative presented the activities that are implemented to raise the awareness the UAE (United Arab Emirates) and Turkey departing and arriving passengers. As an addition Mrs. Zharbusinova offered to perform risk analysis and develop mechanisms to possess the information on departures from Armenia to aforementioned countries.
For public awareness Mrs. Zharbusinova proposed "Association of Audio-Visual Reporters" NGO to continue expanding the activities constantly attracting new beneficiaries. She also spoke about the clarifying moral and financial compensation of trafficked children.
In conclusion, the OSCE Special Representative one more time mentioned, that despite the small number of cases, nevertheless it is necessary to increase the scales and effectiveness of prevention activities. She added, that the OSCE report will be published soon, with the analysis, considerations and recommendations of combating human trafficking and victim assistance in Armenia.
The photos of the event are available
here:
https://www.facebook.com/pg/Anti-Trafficking-Information-Platform-in-Armenia-815159858497419/photos/?tab=album&album_id=1463092947037437